INDIVIDUALIZED SERVICES
FOR PERSONAL GOALS
Combining deep expertise, the latest technology and research-based treatments, our
individualized services help you achieve your goals and enjoy a healthier, more active life.

Take your performance to the next level. Our athletic performance and training experts offer one-on-one programs designed to achieve your specific goals.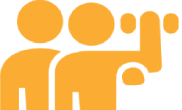 Get back to the life you love. We provide individualized treatment of pain, injury or post-surgical conditions that limit mobility and quality of life.

Get the answers you need to get healthy. Our comprehensive diagnostic testing services
allow us to seamlessly identify injuries and initiate an appropriate course of action.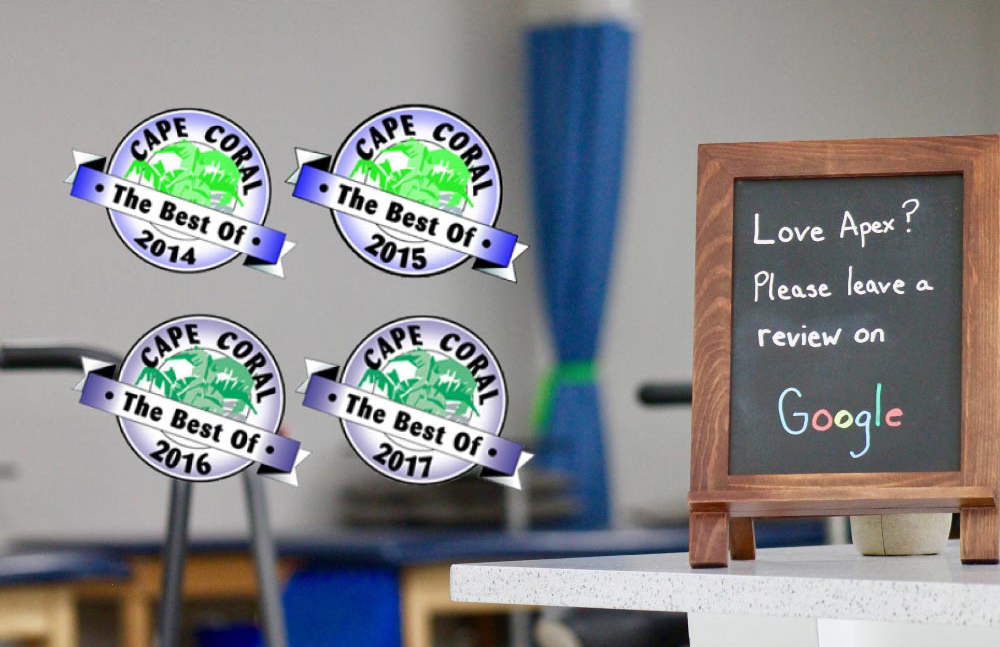 To help you reach the top of your game, we need to be at the top of ours.

Trained on the latest technology and treatments, our direct care staff are all Licensed Physical Therapists, Physical Therapist Assistants, Certified Personal Trainers or hold a degree in Exercise Science/Human Performance.
ELITE TREATMENTS FOR ELITE PERFORMANCE
We pursue, embrace and incorporate technology to ensure you receive the best possible treatment.
Apex is the only place you'll find these elite cutting-edge innovations under one roof.

NeuFit Electrical
Stimulation
Designed to help you achieve greater levels of neurological activation and control, the NeuFit System helps improve performance and reduce healing time.

Designed to regenerate healthy soft tissue while removing scar tissue that may be causing pain or restricting movement.

Advancing the Physical Therapist as the provider of choice for Electrophysiological, Neuro-musckuloskeletal Ultrasound, Imaging and Vestibular Testing technologies.

HiTrainer is a Non-Motorized Treadmill designed to improve Acceleration, Power and 4th Quarter Conditioning.

Designed to assist in expediting muscle recovery and improving athletic performance.
- DOUG F. (ELITE SPARTAN RACE ATHLETE)
We utilized science (NEUBIE), along with strength training and conditioning to improve my running biomechanics, lowering my mile time from 5:44 to 5:22 in six weeks! I definitely recommend them to all competitive athletes, from runners to powerlifters. AROOOOO!"
- ZACH DYLIK, Head Coach & Co-Owner of Bloodline CrossFit
Apex Physical Therapy has been taking care of me and our clients for over two years. Their knowledge and professionalism is unmatched. Whether you're an athlete or someone who wants to carry on living a quality life, you can trust them to get you where you need to be."
- ANDREA P.
I tore my calf muscle while playing softball. Within two weeks, I was back playing as a DH. Three weeks post-injury, I was playing in the field and running the bases. The Astym treatment is amazing and made a huge difference."
LIFE ISN'T A SPECTATOR SPORT.
GET BACK IN THE GAME
We Can Get You Back To Living The Life You Love