Let's Work Together To Give People The Care And Service They Deserve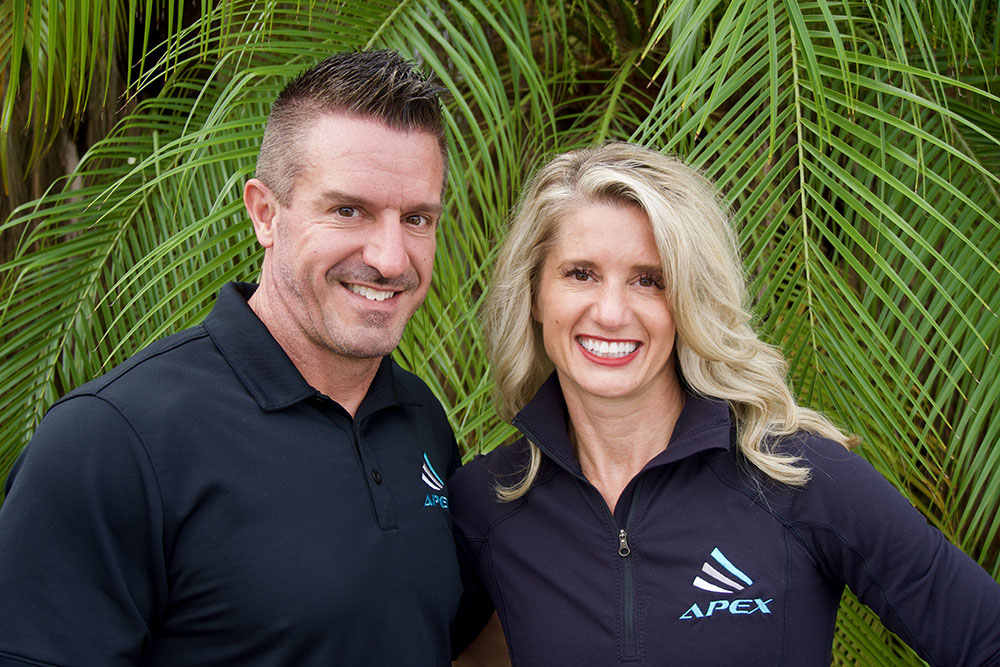 Apex was built on a desire to enhance the lives of everyone who passes through our doors, including our employees. We work hard to achieve the results you deserve, and have fun while we do it!
We set our sights high and our expectations even higher. We recognize that to help you meet your potential, we must meet ours as well. That's why we're committed to a culture of integrity, honesty and character, led by innovative and visionary leadership.
As a small business, we're a close-knit group. You'll often hear us use the words family and team to describe our staff. Like any family, we support and encourage each other, and hold one another to high standards. And like any good team, we know how to have fun. Each week, we dress in a theme for Fun Friday, and get our patients involved.
But the laughs we share at the clinic are only a small part of what bonds us. Throughout the year, we participate together in 5Ks, 10Ks and even have a Spartan team. We also come together to give back to the community. Apex has been a proud supporter of:
Southwest Florida's Animal Refuge Center
The Susan G. Komen Race for the Cure
Gigi's Playhouse
One Blood (The Big Red Bus)


We're grateful to have a passionate team committed to the well being of our patients,
each other and the community. All that's missing is you!
Are you a PT or PTA wanting to take your career to the elite level?
Email us your resume at info@apexptflorida.com